Regenerating dry oils
A range of three regenerating oils, available in three signature fragrances, to take care of the skin, hair, and provide emotions.
A natural and effective formula.
Our oils are composed of up to 99% natural-origin ingredients. The emollient power of grape seed oil and apricot kernel oil helps soften the skin and deeply nourish it. A botanical complex of phytoceramides-6 derived from sunflower imparts a high regenerating power to the formula for both skin and hair. Its non-greasy formula makes application a truly pleasurable experience. Refeel Naturals oils are non-photosensitizing and repair the skin after sun exposure, making them the perfect allies for summer.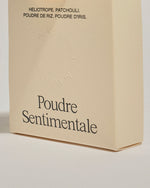 The fragrances
Refeel Naturals regenerating dry oils are beautifully scented. They are composed of fine fragrances crafted by our master perfumer with the intention of eliciting positive emotions for the mind.
Our oils are available in three of our Refeel Naturals collections.
The production of our oils
Refeel Naturals oils are handmade in small batches in our laboratory near Paris. Ingredients are sourced from France or Europe to minimize our environmental footprint.