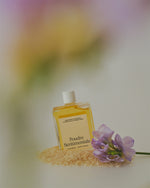 A culture of French cosmetic craftsmanship.
Our formulas are developed in our laboratory in France, using active ingredients that provide lasting and effective benefits to the skin.
Each molecule and botanical oil is used in its purest and most effective form to ensure the best results for the skin.
Handcrafted production in small batches.
We have chosen to produce only in small batches in order to control our inventory and avoid wastage. Our products are handmade to cultivate the French cosmetic expertise and support the local economy.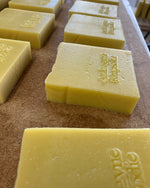 The choice of short supply chains and Made in France.
We operate with short supply chains, and each step of our product manufacturing is carried out in France, in Grasse, Carpentras, and Paris, to minimize our carbon footprint.
We source our ingredients with a dual requirement, aiming to reconcile effectiveness and naturalness.
Highly natural active formulas.
We formulate 'clean' skincare by prioritizing natural active ingredients in our compositions. To respect all skin types, our products are formulated without mineral oils, artificial colorants, palm oil, and controversial ingredients.
Our skincare is enriched with plant oils and extracts that nourish the skin and provide beneficial nutrients and vitamins.
Our formulas are active. We don't just focus on intoxicating scents and addictive textures. We design our skincare to truly impact the skin, with proven botanical actives.
An increased awareness of our responsibilities towards the planet.
Each of our decisions and actions aims to minimize our environmental impact. We are developing a code of conduct that will be published soon, and we are committed to an ongoing policy of improvement to reduce our footprint.
Our containers and packaging are recyclable and/or recycled, sourced in France or Europe, as part of our effort to control our impact.